CHALO LADIES, THE WORLD IS OURS!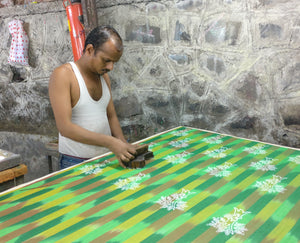 COLOURS AND PRIDE TO STREETS
Let's savour traditional handcrafted Indian fabrics in non-traditional outfits every unspecial day.
Let's help brilliant Indian artisans gain what they deserve.
Let's create colourful, gorgeously handcrafted, traditional-flavoured yet futuristic, our own Indian Street Style.

Mind you, not only with MIRCHI KOMACHI clothes.
It's a call for a movement.

COLOURS AND PRIDE TO WOMEN
MIRCHI KOMACHI supports women to express yourselves with your own outfits, words, moves, sounds, visions, and actions. To be unapologetically true to yourselves. To design your life as you like.

We resist patriarchy which gets in the way of us all.

Clothes is one of the contents MIRCHI KOMACHI makes as such brand. We aim to create the contents to help you express and share your idea for a happy you and a better society.
FREE DELIVERY ACROSS INDIA
ALL TAX INCLUDED
BLOG - LET'S TALK
In April 2022, we MIRCHI KOMACHI started degendering our brand and website. Our work is still in process.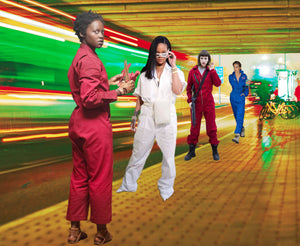 Can anyone explain the difference between boiler suit and jumpsuit?There's an item named coverall, right? Wait, is overall different from that? Do we have rompers for adults as well?
In this episode, we'll cut the fabric and stitch it!I made one as a sample and have been wearing it every 3rd day. It's really comfy especially around the legs.